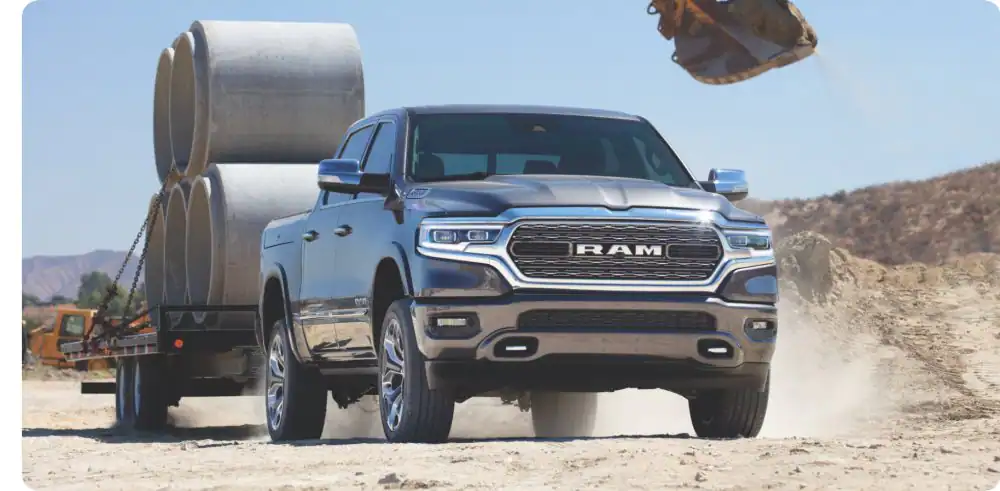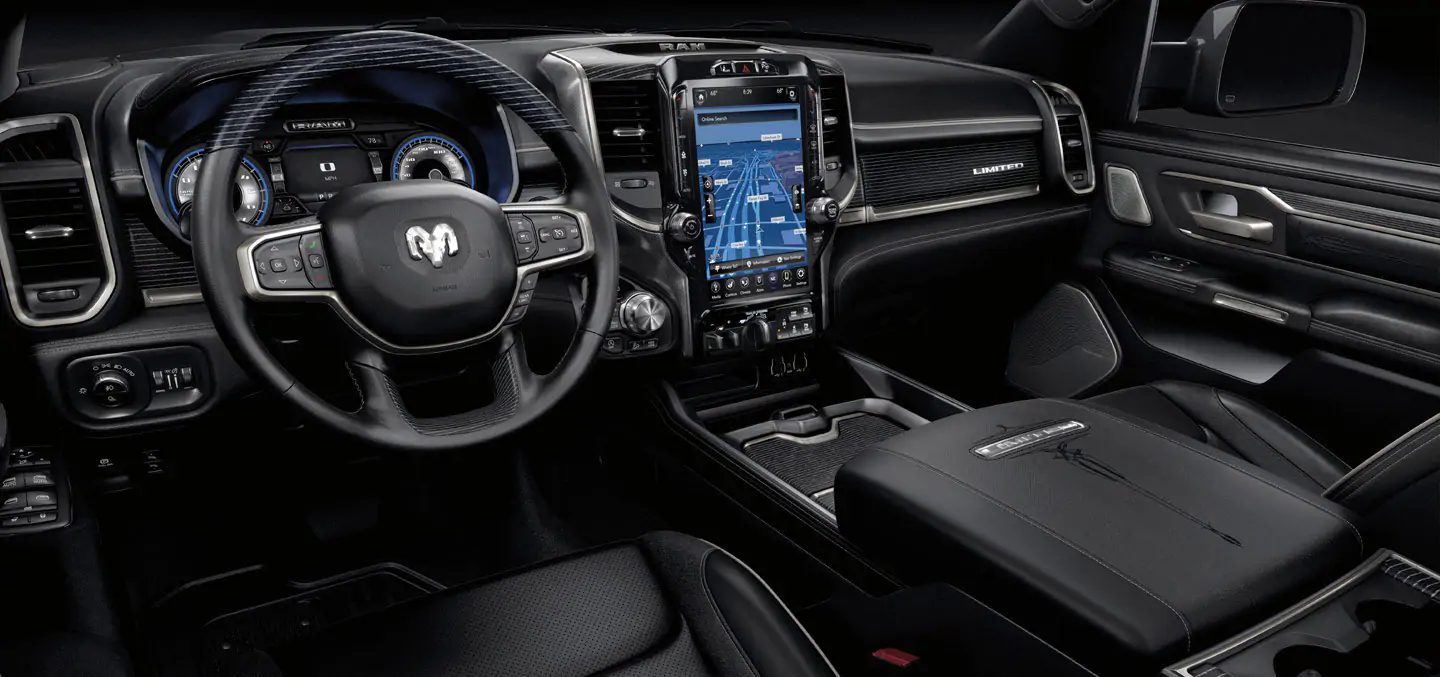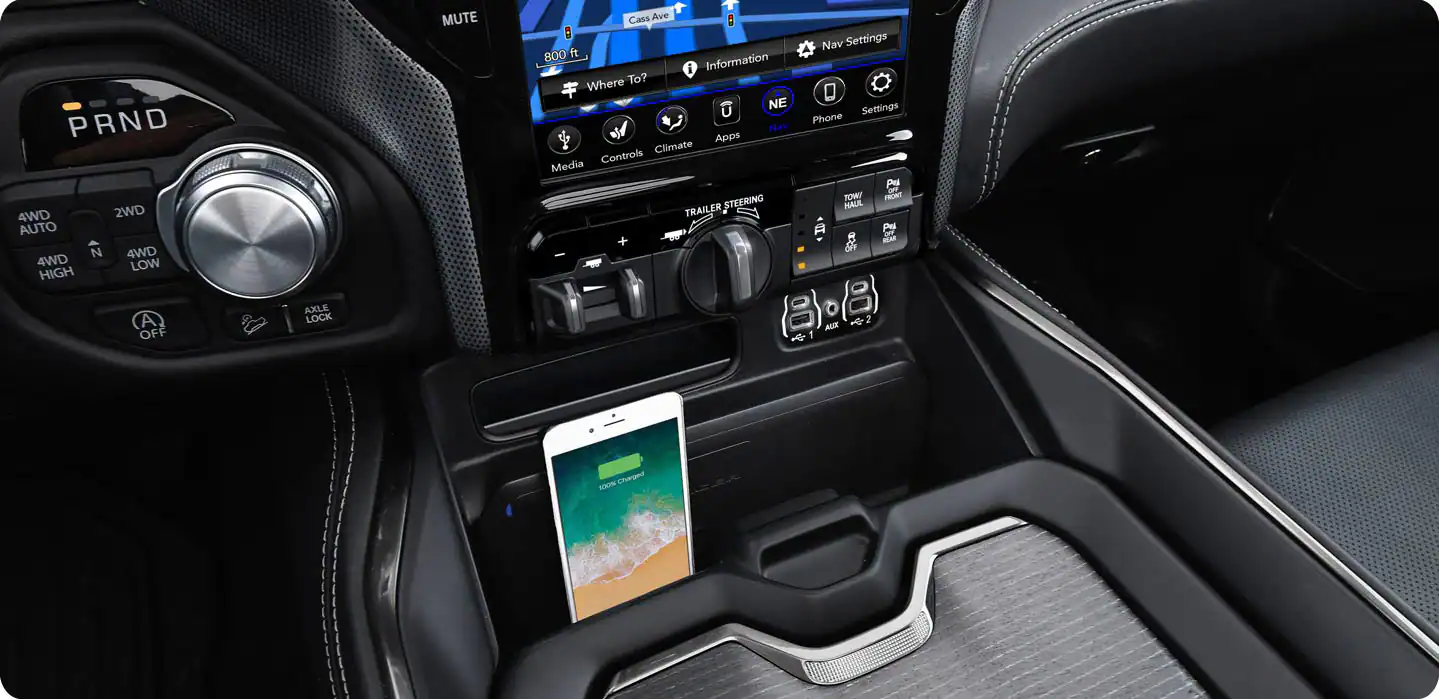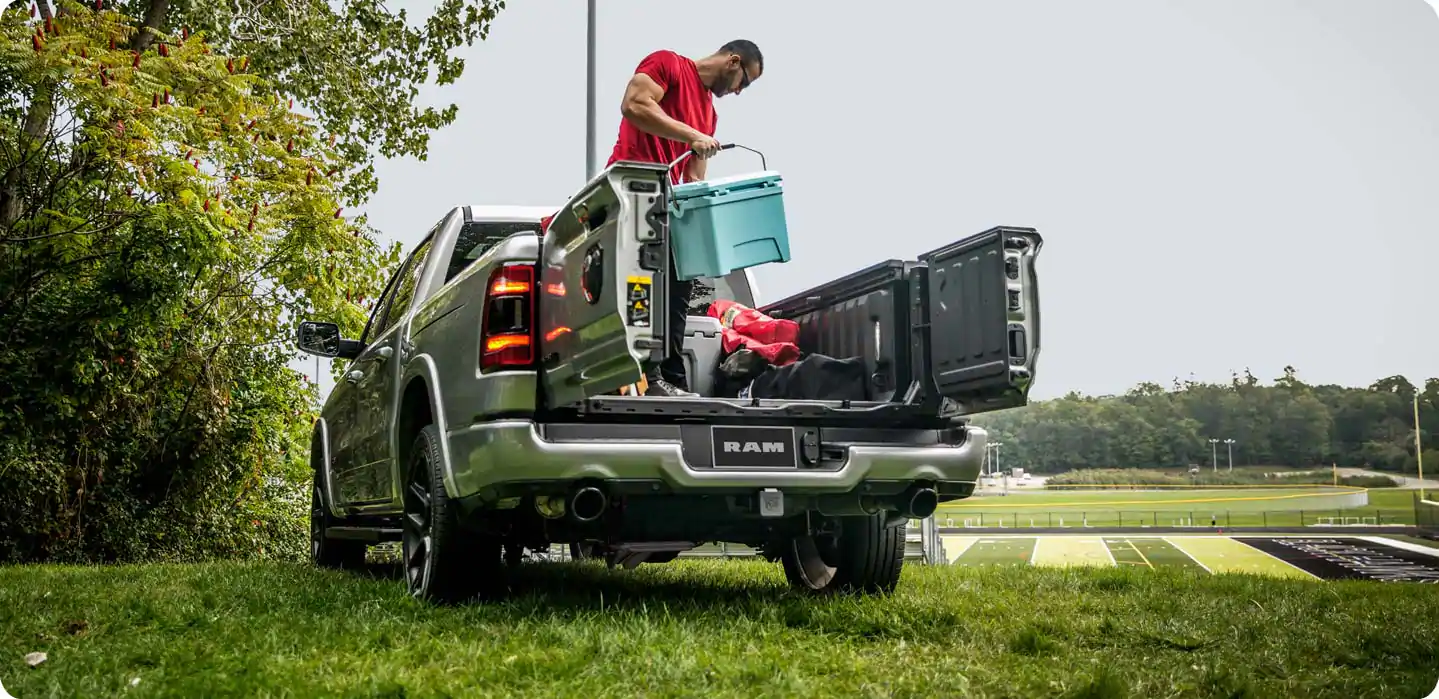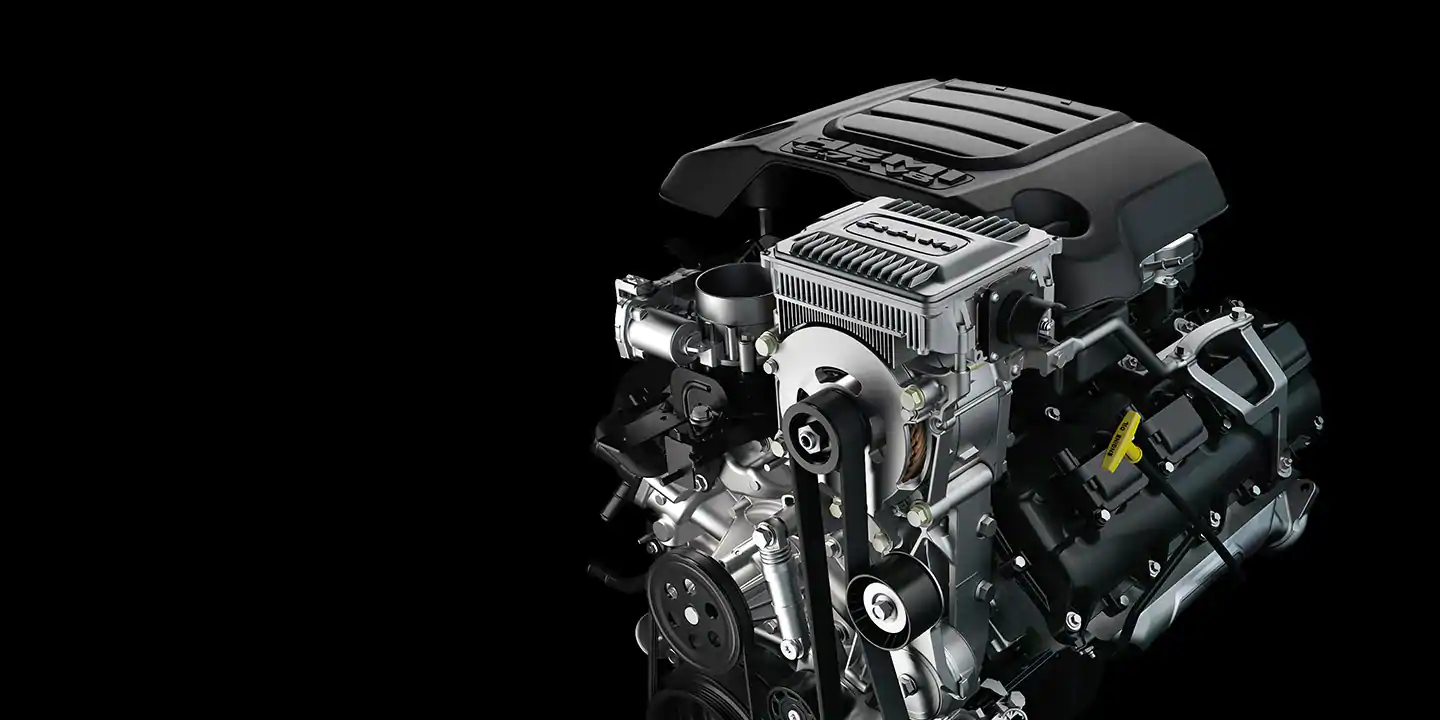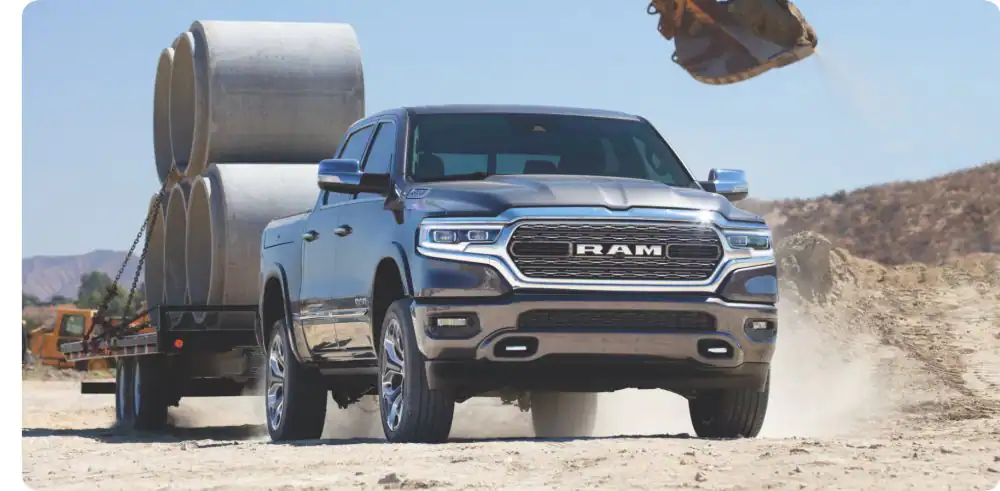 Touch screen Uconnect 12 inch
INTELLIGENT BREAKING TECHNOLOGY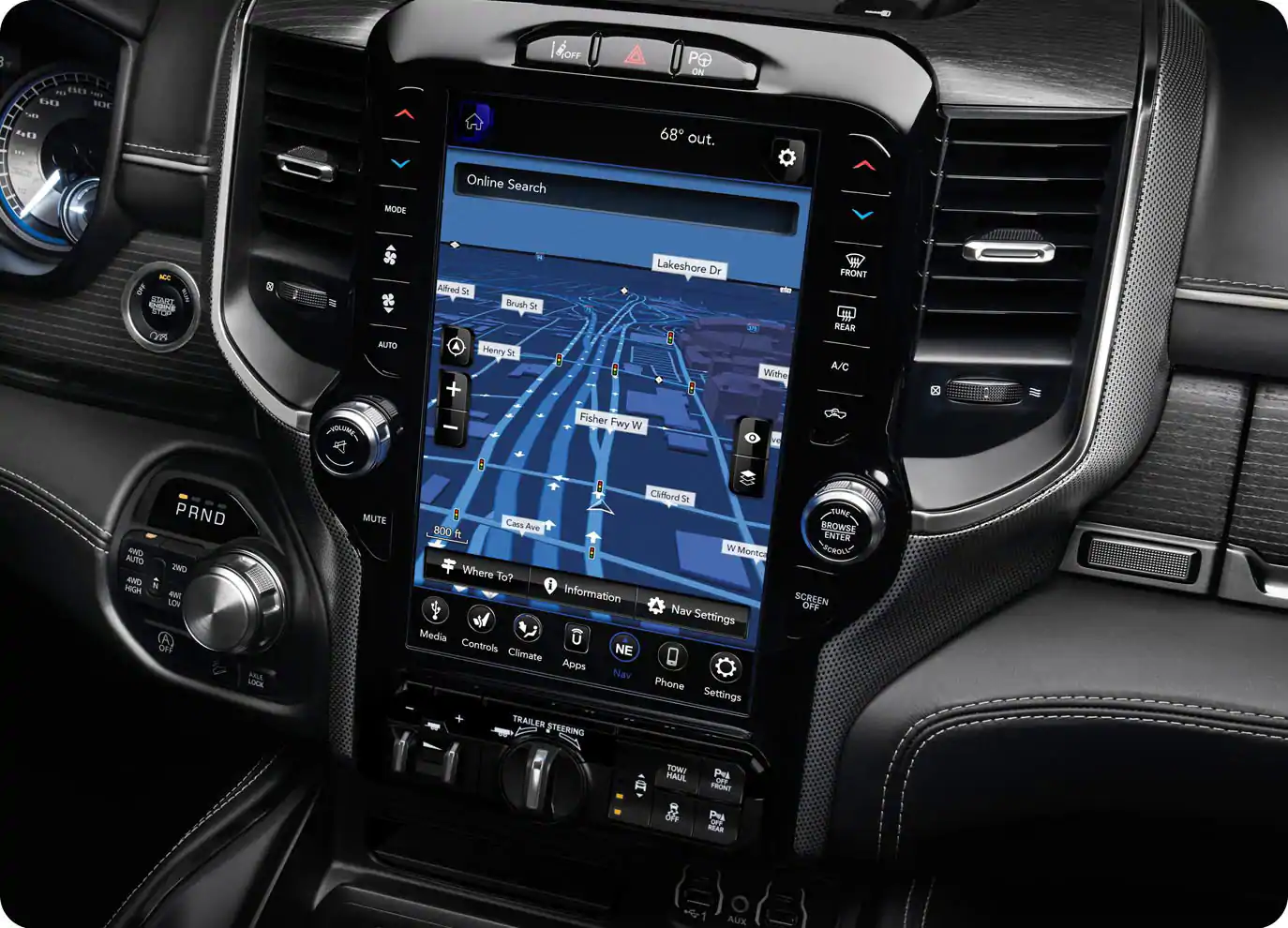 Touch screen Uconnect 12 inch

Ram 1500 Laramie is equipped with a large 12-inch vertical entertainment screen using FCA's advanced Uconnect entertainment system, leather seats, memory adjustment, automatic air conditioning, many USB connection port.​
All the buttons to adjust the air conditioning, heating, and drying seats are integrated through this screen, the two sides are physical buttons that make the overall center of the taplo panel of the RAM 1500 attract strong attention. strong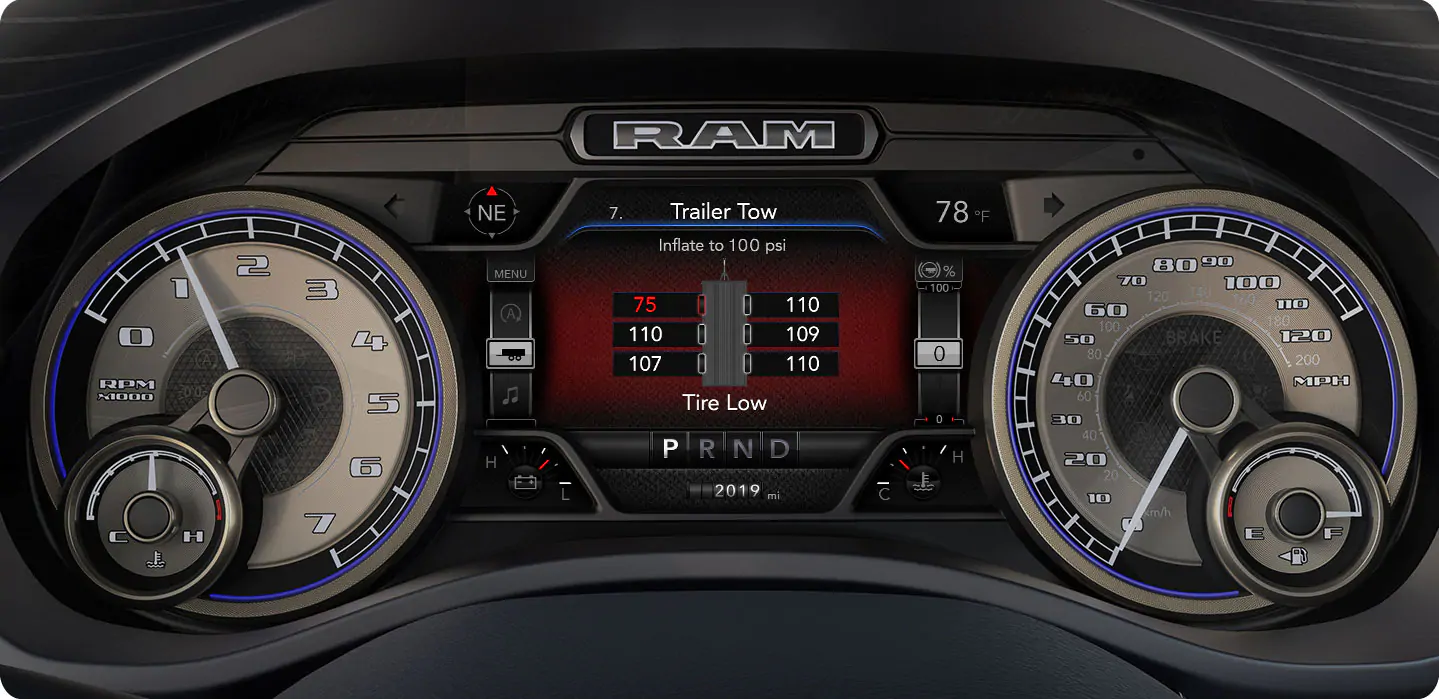 Multitasking sub screen

In addition to owning a 12-inch Unconect multitasking touch screen, Ram 1500 also owns a modern multitasking secondary screen, stylish design, intuitive and easy to operate.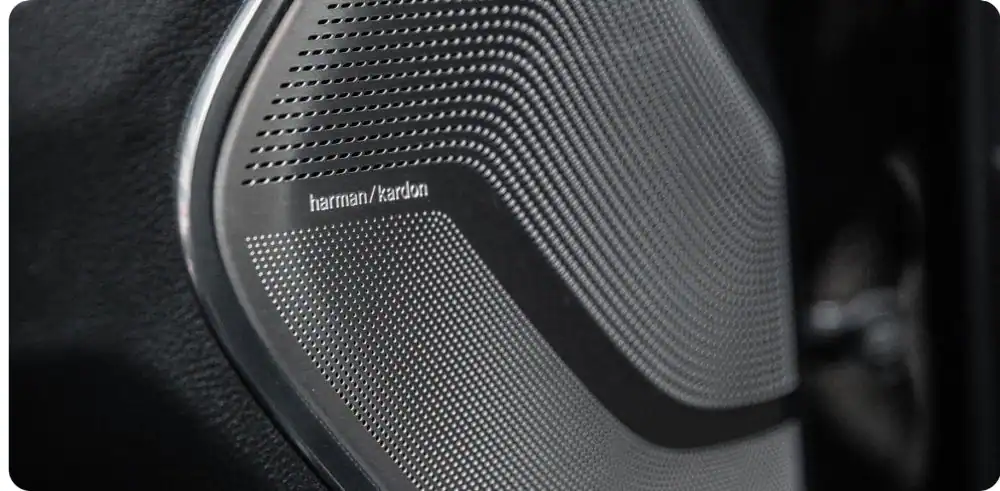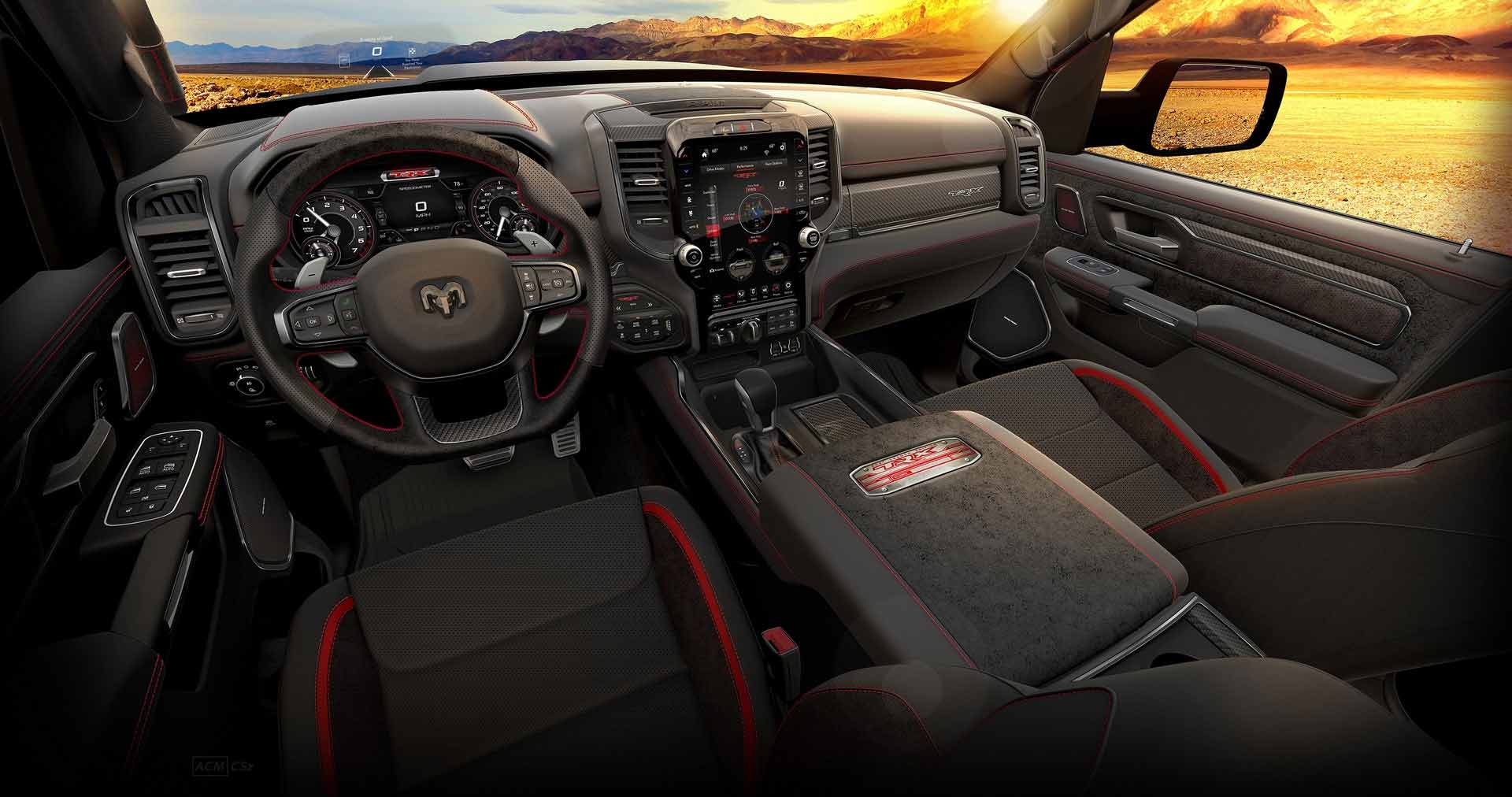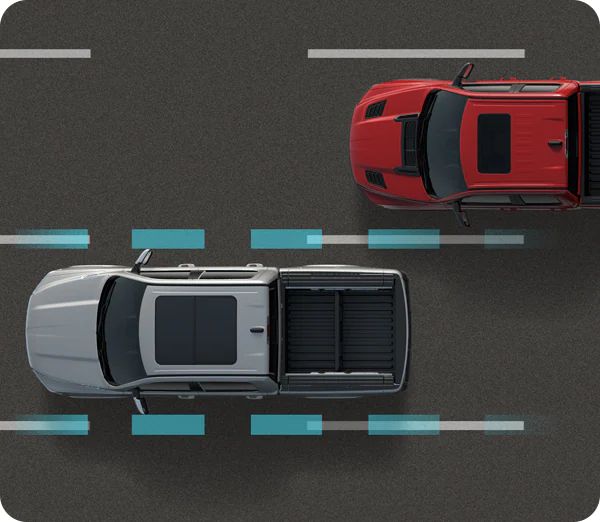 LINE WARNING FEATURES
2021 Ram 1500 features blind spot monitoring with rear diagonal and obstacle detection. Scans the blind spot areas next to and behind your vehicle to give warning signals. Control the brake system and engine power if there is a problem, the brake system will immediately brake and stop the vehicle.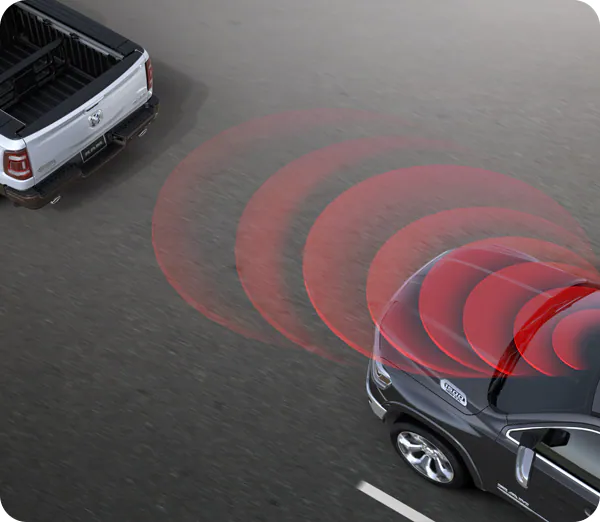 INTELLIGENT BREAKING TECHNOLOGY

If there is an unexpected collision, your vehicle will be actively braked, minimizing possible bad situations and giving the driver more time to react. The vehicle can be brought to a complete stop, if necessary. The adaptive cruise control (ACC) system will automatically apply the brakes to a pre-set distance set by the vehicle owner. At this time, the vehicle will keep a safe distance from the vehicle in front and behind.
Read more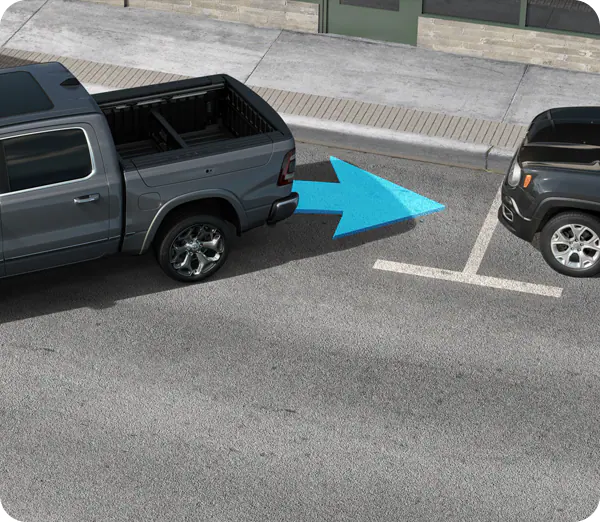 PARKING SAFELY

Support parallel and perpendicular parking when parking. The guidance system directs you to the correct position, sends out a warning signal if there is an obstacle, and transmits the image to the screen so the driver has more viewing angles to park.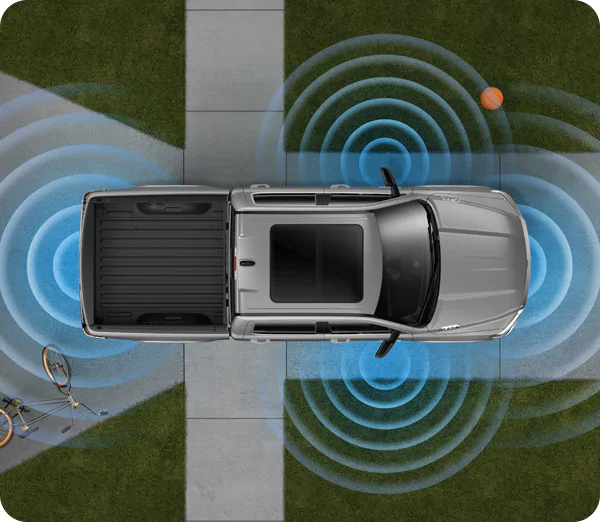 360° . CAMERA

The 360° camera fitted on the Ram 1500 series and the electric folding mirrors provide a complete picture of everything around the vehicle, helping to perform tasks such as parking, loading and unloading and connecting the trailer safely. , sure and easy.