Jeep is not just a sponsor but a companion.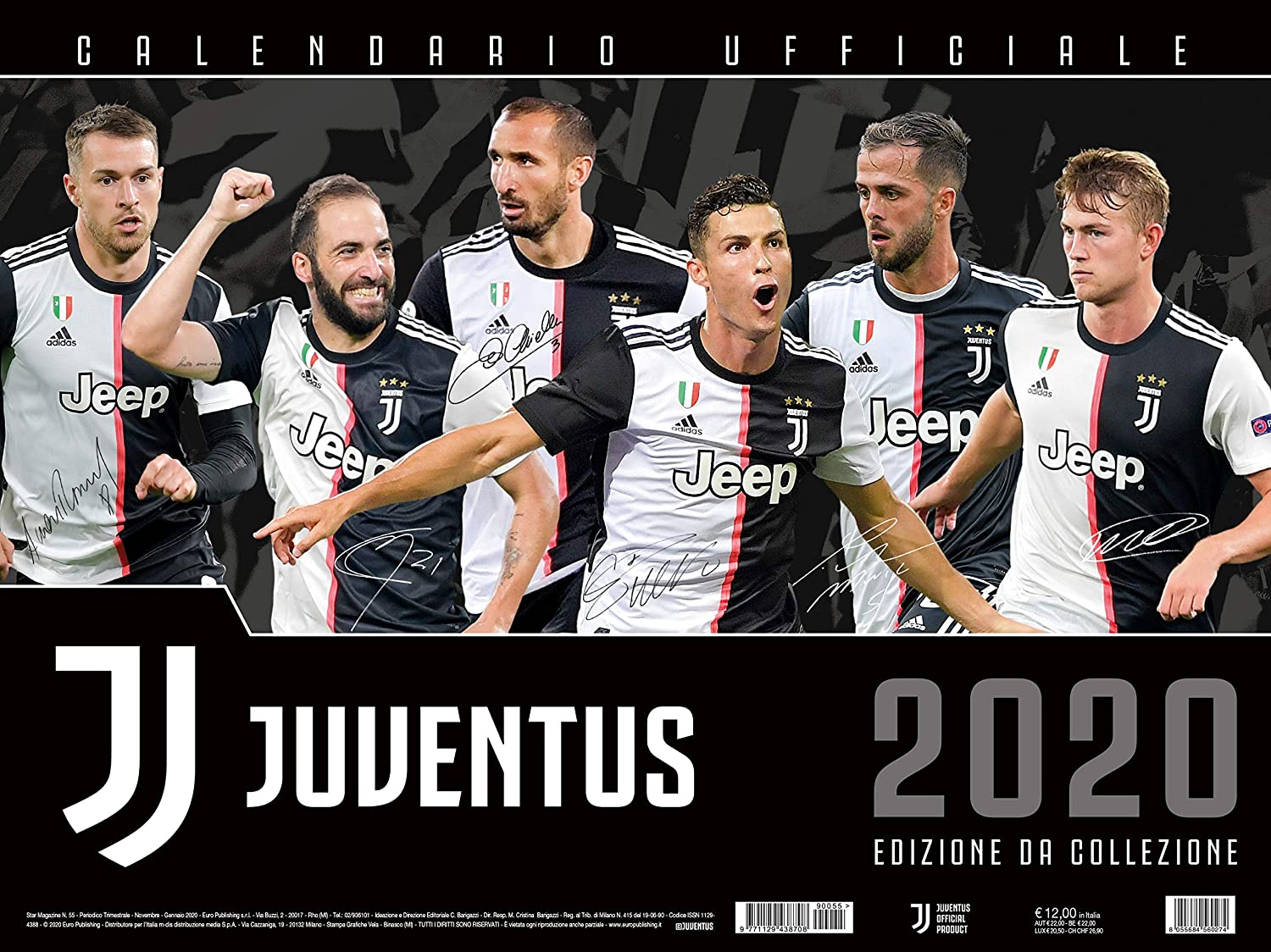 Jeep believes that "Life is about experiences, and experiences are even more meaningful when there are great companions." Therefore, Jeep has accompanied the Juventus Football Club.
The Juventus Football Club is an Italian professional soccer club based in Turin, Piemonte. Founded in 1897, the club has played in black and white stripe outfits since 1903 and played home matches in various stadiums, the club has won 36 Serie A titles, 13 Coppa Italia titles, 8 Supercoppa Italiana titles, 2 Intercontinental Cups, 2 UEFA Champions League, 1 UEFA Cup Winners' Cup, 3 UEFA Cups, 2 UEFA Super Cups, and 1 UEFA Intertoto Cup.
From 2012 to present Jeep is the official sponsor of the club.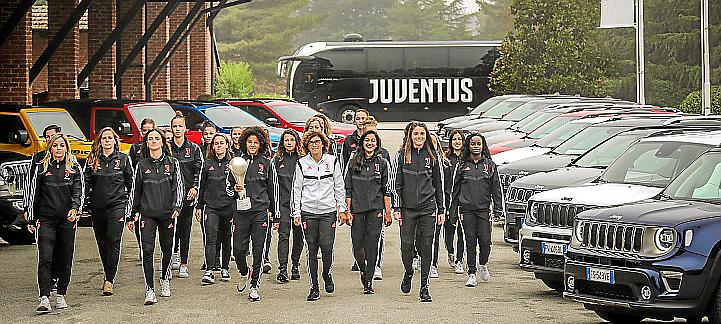 According to vnexpress.vn "Starting from the 2012-2013 season, the logo of the American automaker Jeep started to appear on the jersey of the Italian black and white striped football team, Juventus. The contract between Jeep and Juventus was then worth £ 35 million and lasted for three years. By 2014, the contract was renewed and lasted until 2021. Currently, each season, the most successful team in Serie A (the highest league at club level in Italy) and is the current champion, receiving sponsorship of about 17 million pounds from Jeep.
Jeep is a car company belonging to Chrysler, one of the three US auto giants (Big Three) besides General Motors, Ford. In 2014, Fiat Corporation (Italy) completed the acquisition of Chrysler since the first share purchase in 2009.
Cooperating with the team nicknamed "Old Lady", Jeep and the parent company wanted to promote the image of the American car brand in Italy.
In July 2018, football star Cristiano Ronaldo moved to Juventus to play football from Real Madrid, promising to create an image boost for both.
The first gift to a Juventus partner.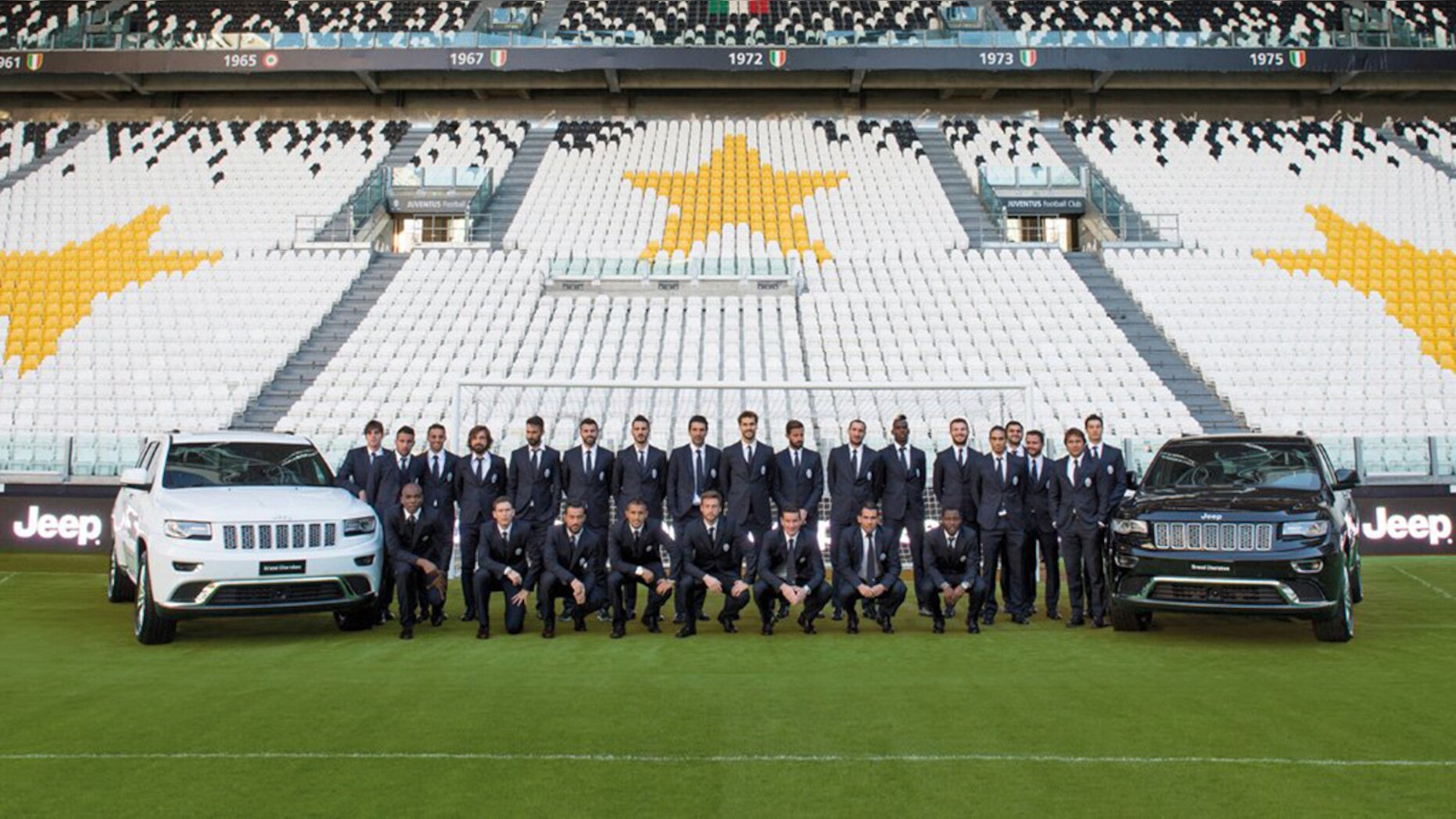 At the 2012 tournament, Juventus players and coaching staff received special "gifts" from Jeep. The American automaker awarded 27 Jeep Cherokee to the players and coach Antonio Conte, in a ceremony held at the Turin Stadium, Italy - the home ground of Juventus football club. Jeep Cherokee is an SUV model with a strong sporty design. The Cherokee installs a 3.0-liter turbocharged V6 that delivers 247 horsepower through 8-speed automatic transmission. The special thing is that all 27 Cherokee that Jeep gave to the team called "old dress", are painted in two colors black and white, similar to the traditional club shirt. This is not only a gift from the sponsor but a spiritual gift to become a companion during the future cooperation journey.
Moments Jeep has been with the club Juventus.